ABOUT
LABA: A Laboratory for Jewish Culture is a program of the 14th Street Y that uses classic Jewish texts to inspire the creation of art, dialogue and study.
Part of LABA is the House of Study, an artist fellowship program for which around 10 culture-makers, a mix of visual artists, writers, dancers, musicians, actors and others, are brought together to study classic Jewish texts in a non-religious, open-minded setting. The fellows use the study to inspire work which is featured on this website and in our series of LABAlive events and performances. Every year LABA focuses its study around a theme. Previous themes include Paradise, Eros, Blueprint, Eat, Mother, Time and Beauty. This year's theme is OTHER.
LABA puts out a call for applicants every spring for the following year's fellows and announces the cohort by June. The 2017-2018 application is now accepting submissions, please visit our post for the application and information on the upcoming theme of War + Peace. For more on our process, click here.
Our goal at LABA is to present Judaism's rich literary and intellectual tradition in a free and creative setting, so that these stories and ideas spark new thought and art. The creative output from our House of Study pushes the boundaries of what Jewish art can be and what Jewish texts can teach.
LABA was founded in 2007 by Stephen Hazan Arnoff, the former executive director of the 14th Street Y, writer and teacher Basmat Hazan Arnoff and artist Anat Litwin.
In 2014, LABA was named one of the most innovative Jewish organizations in North America by the Slingshot Guide, and also received a grant from the National Endowment of the Arts.
For more information contact: artists@14streetY.org.
Find photos of LABA events on our Facebook page.
Find press coverage of LABA here.
CREATIVE STAFF: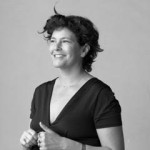 Ronit Muszkatblit, Artistic Director
Ronit Muszkatblit was born in Germany and raised in Israel. She is a theater director and the founding member of woken'glaicer theater company and Operatzia as well as a member of posttheater ny/berlin. Ronit curates and directs in various capacities with a focus ion opera, theater and multi disciplinary events. Her most recent directing credits include all the LABALive events and the operas "SPHINX" (Culturemart HERE) and "3WEEKS" (MAP grant, 14th st Y) both  by Yoav Gal . Her most recent theater credits include: "Hanna and the Moonlit Dress" by Itzchak D'miel (14th St. Y), "Nature of Captivity" by Mathew Paul Olmos (Mabou Mines Suite @ PS 122), "Cantaloupe" by Gina Bonati (Boston ); "ON ART," an adaptation of "Art" by Yasmina Reza (Rohkunst Bau, Berlin); "It is said the men are over in the steel tower" by Hideo Tsuchida,(TBG Theater, NYC); Struwwelmensch (Rohkunst Bau Festival, Berlin);) "Matchmaker Matchmaker" (Stadts Bank Berlin); "Quartet" by Heiner Müller (Westbeth Theater, NYC); "The Child Dreams" by Hanoch Levin (Staged Reading 59E59, NYC). Ronit received her MFA in directing from the Actors Studio Drama School and trained at La Mama Umbria (Italy) and with Siti Company.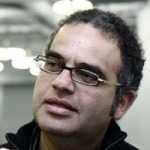 Ruby Namdar, Resident Scholar
Ruby Namdar was born and raised in Jerusalem. He completed his BA (Sociology, Philosophy and Iranian Studies) and his Master's degree (Anthropology) at the Hebrew University in Jerusalem. His first book, Haviv, a collection of short stories, was published in 2000 and won The Ministry of Culture's award for the best first publication of the year. The manuscript also won The Jerusalem Fiction award for 1998. His critically acclaimed new novel Habayit Asher Neherav was published in 2013 and won Israel's biggest literary prize, the Sapir Prize. He is currently living in New York and teaches Jewish and Israeli literature.
Tirtzah Bassel, Faculty Member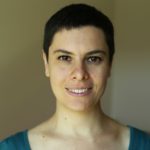 Tirtzah Bassel is an Israeli artist based in New York. Her drawings, paintings and site-responsive installations explore the relationships between power and space, and the permeable borders between public and private domains. Selected exhibition venuesinclude Kunstverein Viernheim, Germany (2017), FOR-SITE Foundation, California (2016); BRIC Media Arts Center, Brooklyn (2016), The Visual Arts Center, New Jersey (2015),  Slag Gallery, Brooklyn (2015); Open Source Gallery, Brooklyn (2015),  Nassua Community College, New York (2015) and Volta Basel, Switzerland (2015). Her work has appeared in Hyperallergic, Arts in Bushwick, The Boston Globe, The New York Times, KQED, San Fransisco Chronicle, The Art Newspaper and Huffington Post among others. Tirtzah holds an MFA from Boston University and she studied drawing and painting at the Jerusalem Studio School in Israel. She is assistant director of the Brandeis Institute of Music and Art at Brandeis University and founding director of PopUp for Change. Tirtzah is represented by Slag Gallery in Bushwick and is a studio artist in the Chashama Workspace Program in Sunset Park, Brooklyn.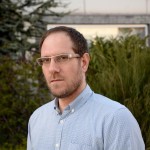 Hanan Elstein, LABA Journal Editor
Hanan Elstein is an Israeli editor and translator who has been living in Brooklyn since 2013. Hanan studied philosophy, history, literature, cultural studies and law at the Hebrew University, Jerusalem, and Albert Ludwig University of Freiburg, Germany. He has been working as an editor of Hebrew and translated world literature, both fiction and non-fiction, since 2001. He has edited renowned Israeli authors such as Assaf Gavron, Liat Kaplan and Yossi Suckari. He translated over 15 titles from German to Hebrew, including works by Walter Benjamin, Immanuel Kant, Jean Améry, Joachim Fest, Heinrich von Kleist, Irmgard Keun, Elfriede Jelinek, Werner Bräunig and Christian Kracht. In the past few years he has been collaborating on international theater projects, mostly co-productions of German and Israeli theaters. These productions are usually multilingual (Arabic, German and Hebrew) works evolving through an extensive process of intellectual research and creative endeavor between directors, actresses, playwrights and translators. For these projects he has translated various texts of Heinrich Heine, Klaus Mann, Leni Riefenstahl and Gustaf Gründgens, as well as a variety of documentary materials. Hanan has written several essays for literary supplements in Israeli newspapers, as well as many theater reviews.
THE 14TH STREET Y STAFF: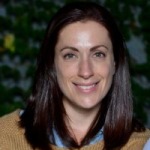 Shayna Kreisler is the Associate Executive Director for Programs of the 14th Street Y. Prior to working with LABA at the Y, she earned her Master's in Business Administration from the Kelley School of Business at Indiana University, her Masters in Art Education from The Steinhardt School at NYU, and her bachelors in Fine Art from the Maryland Institute, College of Art. Shayna has been an arts educator in the NYC public schools system, has worked for BBYO, Inc., an International Jewish Youth movement, building community across the globe through civic engagement, and she has worked in advertising and design as an Art Director for a top Philadelphia ad agency. Shayna is an artist at her core who believes that art has the ability to effect real change and build community in powerful ways.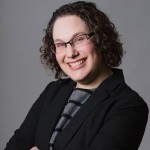 Becky Deitsch Skoff is the Director of Administration of the Arts, Jewish Life and Programs at the 14th Street Y. For the last six years, Becky has worked to build the Arts, Ideas and Jewish Culture department at the 14th Street Y from the ground up, including launching theater, dance, teen theater camp, and Jewish life programs. She is a graduate of the Master's program in Arts Administration at Boston University, and has worked for numerous nonprofit performing arts organizations throughout the U.S., including the Roundabout Theatre Company, the Citi Performing Arts Center in Boston, the Phillips Center for the Performing Arts in Gainesville, FL, and the New Harmony Theatre and Lincoln Amphitheatre. She has also coordinated national educational tours with Chamber Theatre Productions. Becky lives in Teaneck with her husband, playwright and attorney Judah Skoff, and her son Benzi.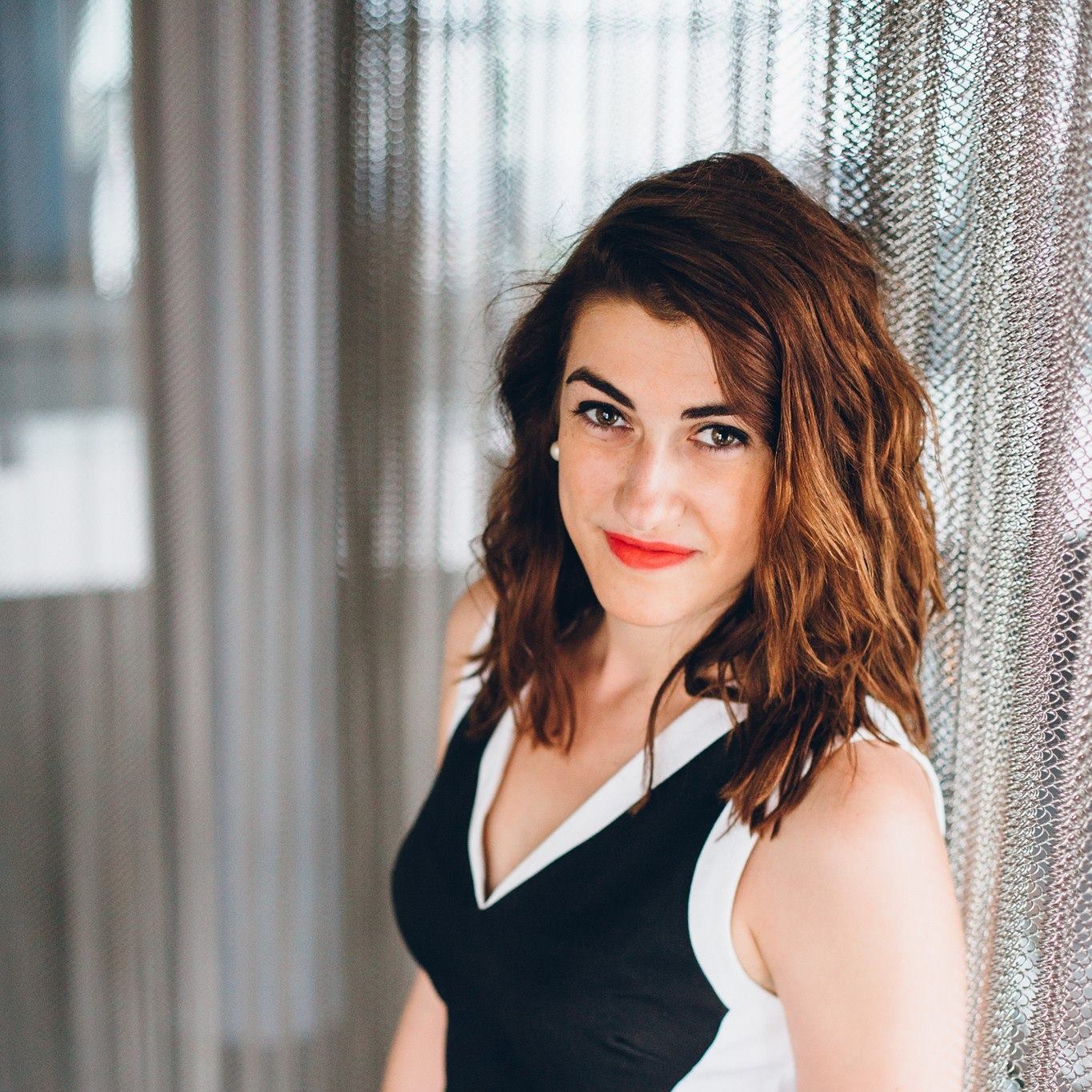 Courtney Smith is the Marketing Coordinator for the Theater at the 14th Street Y. Courtney is graduate of New York University with a Bachelor of Science in Educational Theatre.  She is the Co-Founder and Artistic Director of Lady Grey Theatrical, a new theater company devoted to the creation of new musical theater.
ABOUT THE Y:
The 14th Street Y, a Jewish community center in the East Village, is a vital neighborhood resource that welcomes people of all backgrounds. We provide a variety of programs with a distinctive downtown point of view, emphasizing excellence, innovation, creativity, and a questioning spirit. We are inspired by tikkun olam, or repair of the world, in all that we do — a value that represents and renews the vitality of our Jewish heritage and its place in our diverse and vibrant community. The 14th Street Y is a proud part of Educational Alliance's network of programs throughout downtown Manhattan.
---