ABOUT
LABA: A Laboratory for Jewish Culture is a program of the 14th Street Y that uses classic Jewish texts to inspire the creation of art, dialogue and study.
Part of LABA is the House of Study, an artist fellowship program for which around 10 culture-makers, a mix of visual artists, writers, dancers, musicians, actors and others, are brought together to study classic Jewish texts in a non-religious, open-minded setting. The fellows use the study to inspire work which is featured on this website and in our series of LABAlive events and performances. Every year LABA focuses its study around a theme. Previous themes include Paradise, Eros, Blueprint, Eat, Mother and Time. This year's theme is Beauty.
LABA puts out a call for applicants every spring for the following year's fellows and announces the cohort by June. The 2016-2017 application is now accepting submissions, please visit our post for the application and information on the upcoming theme of Other. For more on our process, click here.
Our goal at LABA is to present Judaism's rich literary and intellectual tradition in a free and creative setting, so that these stories and ideas spark new thought and art. The creative output from our House of Study pushes the boundaries of what Jewish art can be and what Jewish texts can teach.
LABA was founded in 2007 by Stephen Hazan Arnoff, the former executive director of the 14th Street Y, writer and teacher Basmat Hazan Arnoff and artist Anat Litwin.
In 2014, LABA was named one of the most innovative Jewish organizations in North America by the Slingshot Guide, and also received a grant from the National Endowment of the Arts.
For more information contact: artists@14streetY.org.
Find photos of LABA events on our Facebook page.
Find press coverage of LABA here.
CREATIVE STAFF: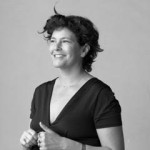 Ronit Muszkatblit, artistic director, was born in Germany and raised in Israel. She is a theater director and the founding member of woken'glaicer theater company and Operatzia as well as a member of posttheater ny/berlin. Ronit curates and directs in various capacities with a focus ion opera, theater and multi disciplinary events. Her most recent directing credits include all the LABALive events and the operas "SPHINX" (Culturemart HERE) and "3WEEKS" (MAP grant, 14th st Y) both  by Yoav Gal . Her most recent theater credits include: "Hanna and the Moonlit Dress" by Itzchak D'miel (14th St. Y), "Nature of Captivity" by Mathew Paul Olmos (Mabou Mines Suite @ PS 122), "Cantaloupe" by Gina Bonati (Boston ); "ON ART," an adaptation of "Art" by Yasmina Reza (Rohkunst Bau, Berlin); "It is said the men are over in the steel tower" by Hideo Tsuchida,(TBG Theater, NYC); Struwwelmensch (Rohkunst Bau Festival, Berlin);) "Matchmaker Matchmaker" (Stadts Bank Berlin); "Quartet" by Heiner Müller (Westbeth Theater, NYC); "The Child Dreams" by Hanoch Levin (Staged Reading 59E59, NYC). Ronit received her MFA in directing from the Actors Studio Drama School and trained at La Mama Umbria (Italy) and with Siti Company.
Elissa Strauss, editorial director, is a freelance writer who lives in Brooklyn. She is a columnist for The Week and the Jewish Daily Forward and also contributes to places like Elle.com. Salon, Jezebel on matters of gender and culture. She is currently working on her first novel which takes place in her hometown of Los Angeles. www.elissastrauss.com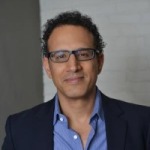 Ghiora Aharoni, creative adviser, founded his multi-disciplinary studio for art, architecture and design in Manhattan in 2004. Prior to opening his own studio, Aharoni worked at several distinguished architectural firms including Studio Daniel Libeskind and Polshek Partnership. Since establishing his studio, Aharoni has designed numerous projects in New York. His artwork, furniture designs and installations have been exhibited in New York and in India, and are in private collections in the U.S. and Europe. He holds a Master of Architecture from Yale University. www.ghiora-aharoni.com
14TH STREET Y STAFF: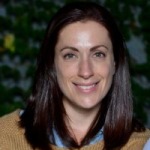 Shayna Kreisler is the Associate Executive Director for Programs of the 14th Street Y. Prior to working with LABA at the Y, she earned her Master's in Business Administration from the Kelley School of Business at Indiana University, her Masters in Art Education from The Steinhardt School at NYU, and her bachelors in Fine Art from the Maryland Institute, College of Art. Shayna has been an arts educator in the NYC public schools system, has worked for BBYO, Inc., an International Jewish Youth movement, building community across the globe through civic engagement, and she has worked in advertising and design as an Art Director for a top Philadelphia ad agency. Shayna is an artist at her core who believes that art has the ability to effect real change and build community in powerful ways.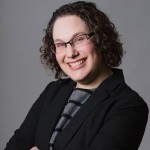 Becky Deitsch Skoff is the Director of Administration of the Arts, Jewish Life and Programs at the 14th Street Y. For the last 6 years, Becky has worked to build the Arts, Ideas and Jewish Culture department at the 14th Street Y from the ground up, including launching theater, dance, teen theater camp, and Jewish life programs. She is a graduate of the Master's program in Arts Administration at Boston University, and has worked for numerous nonprofit performing arts organizations throughout the U.S., including the Roundabout Theatre Company, the Citi Performing Arts Center in Boston, the Phillips Center for the Performing Arts in Gainesville, FL, and the New Harmony Theatre and Lincoln Amphitheatre. She has also coordinated national educational tours with Chamber Theatre Productions. Becky lives in Teaneck with her husband, playwright and attorney Judah Skoff, and her son Benzi.
TEACHING FACULTY: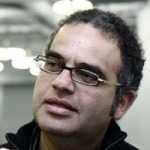 Ruby Namdar was born and raised in Jerusalem. He completed his BA (Sociology, Philosophy and Iranian Studies) and his Master's degree (Anthropology) at the Hebrew University in Jerusalem. His first book, Haviv, a collection of short stories, was published in 2000 and won The Ministry of Culture's award for the best first publication of the year. The manuscript also won The Jerusalem Fiction award for 1998. His critically acclaimed new novel Habayit Asher Neherav was published in 2013 and won Israel's biggest literary prize, the Sapir Prize. He is currently living in New York and teaches Jewish and Israeli literature.
THE 14TH STREET Y
The 14th Street Y, a Jewish community center in the East Village, is a vital neighborhood resource that welcomes people of all backgrounds. We provide a variety of programs with a distinctive downtown point of view, emphasizing excellence, innovation, creativity, and a questioning spirit. We are inspired by tikkun olam, or repair of the world, in all that we do — a value that represents and renews the vitality of our Jewish heritage and its place in our diverse and vibrant community. The 14th Street Y is a proud part of Educational Alliance's network of programs throughout downtown Manhattan.
---